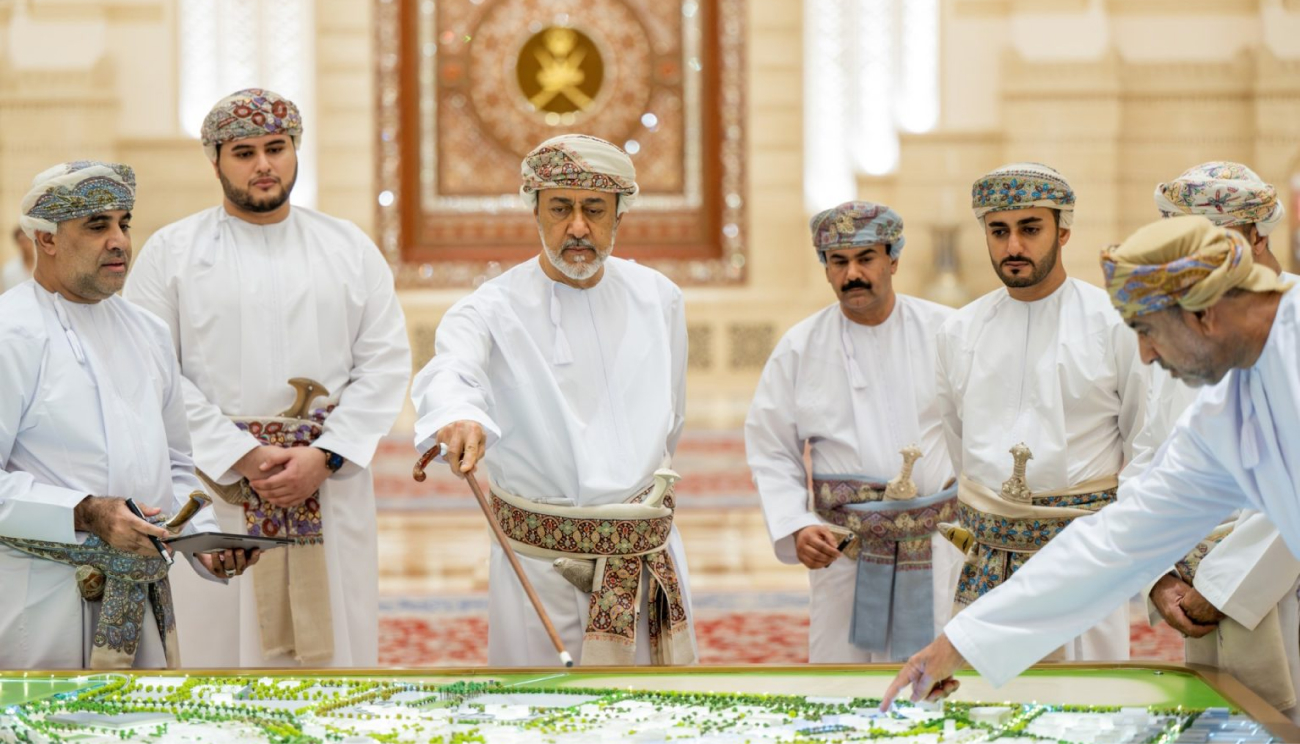 Sparrow Brings Oman's Vision to Life with Spectacular Scale Model for Sultan Haitham City Project
We are thrilled to share a significant milestone achieved by Sparrow, as we proudly contributed to the visionary Sultan Haitham City project in Oman. With expertise in architectural visualization and scale model creation, we crafted a remarkable 1:2000 model of the smart city. Installed in the prestigious palace of His Majesty Sultan Haitham bin Tarik, the scale model captivated esteemed guests, including His Majesty and His Excellency Dr Khalfan Al Shuaili, the Minister of Housing & Urban Planning.
Collaboration with His Excellency Dr Khalfan Al Shuaili
As we embarked on this remarkable journey, we were tasked with crafting an unparalleled hydraulic scale model for the new facility – a facility dedicated to the critical mission of vaccine manufacturing. It was an honour to work with Serum Institute of India, the world's largest manufacturer of vaccines, as they lead the charge in providing life-saving solutions on a global scale. Our team's precision and creativity breathed life into this model, showcasing not only the architectural brilliance but also presenting a magnificent vision of the future. The facility, with its cutting-edge infrastructure, became a symbol of hope and progress, reinforcing Serum Institute's commitment to serving humanity and safeguarding public health. It was an experience that merged the realms of science, technology, and humanity, reminding us of the monumental importance of their efforts in creating a healthier, safer world.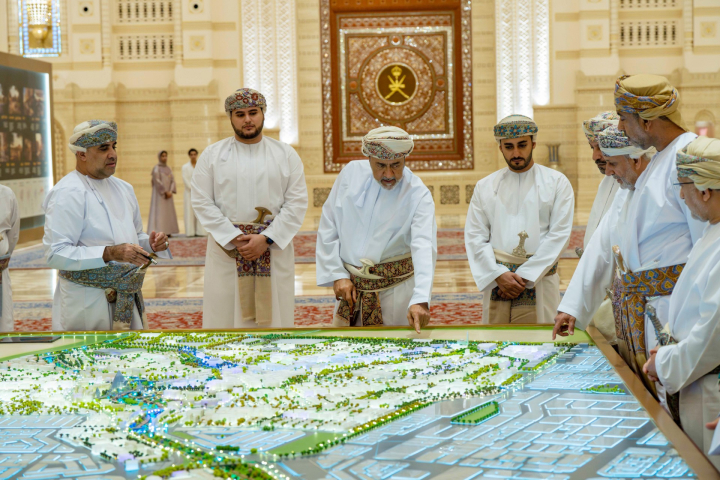 During the inaugural ceremony at Al Baraka Palace, His Majesty Sultan Haitham bin Tarik graciously presided over the unveiling of the Sultan Haitham City project. With keen interest, His Majesty studied the intricacies of the futuristic smart city depicted in our scale model. The model showcased meticulous planning and attention to detail, offering a glimpse into the city's development in the Wilayat of Al Seeb.
Sparrow's remarkable 1:2000 scale model brings Oman's visionary Sultan Haitham City project to life, harmoniously blending modernity with cultural heritage and setting new standards for sustainable living.
Tarrun Kumaria
Sparrow Global
Sultan Haitham City represents a revolutionary approach to urban planning, harmoniously blending modernity with Oman's rich cultural heritage. The scale model provided insights into diverse residential properties, educational institutions, healthcare facilities, and religious establishments that will shape the city's landscape. Green spaces, covering 2.9 million square meters, will create a refreshing environment for the anticipated 100,000 residents.
Elevating Quality of Life
The Sultan Haitham City project is committed to enhancing the quality of life for all residents. With 12 global standards focusing on affordability, advanced integrated facilities, and modern lifestyles, the city promises unparalleled living experiences. The architectural vision caters to all segments of society, fostering a sense of belonging and providing access to social and recreational amenities that encourage a vibrant community spirit.
A Glimpse into the Future
As the Sultan Haitham City project embarks on its implementation journey, it promises to redefine urban life in Oman, paving the way for a brighter and more prosperous future. The city's distinctive brand identity, inspired by nature, embodies luxury, power, and a deep appreciation for Oman's cultural heritage.

Sparrow takes immense pride in contributing to the Sultan Haitham City project through the creation of a remarkable 1:2000 scale model. This achievement stands as a testament to our dedication to excellence in physical scale models and our commitment to realizing ambitious visions that shape the landscapes of tomorrow.