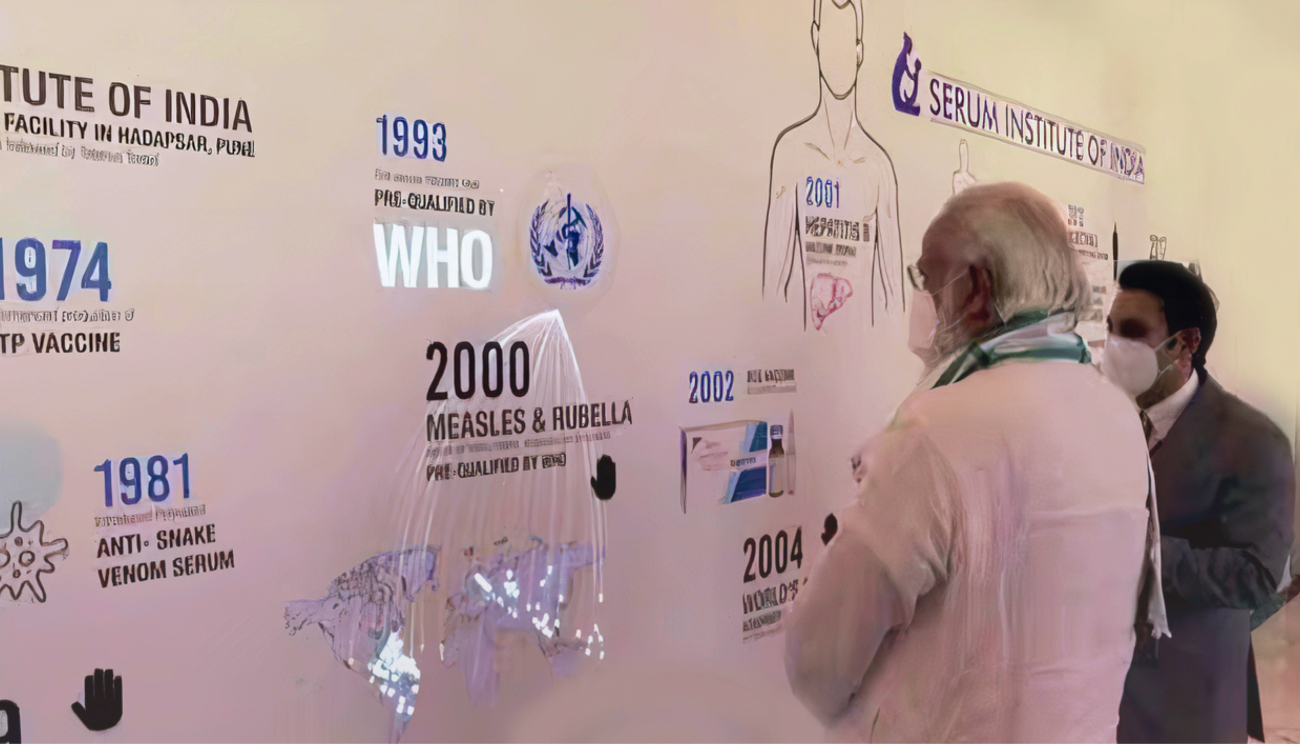 A Remarkable Collaboration: Sparrow Interactive's Work with Serum Institute of India
In the world of cutting-edge technology and groundbreaking innovations, Sparrow Interactive took on an extraordinary opportunity to collaborate with Serum Institute of India, a pioneering force in vaccine manufacturing. Through our ingenuity and expertise, we created an exceptional hydraulic scale model and interactive wall projection for a new facility at Serum Institute, led by the visionary CEO, Adar Poonawalla. This unique project became an epitome of innovation, as it offered a sneak peek into the interior of the manufacturing areas through hydraulics, leaving everyone in awe.
Unveiling a Vision: The Hydraulic Scale Model
As we embarked on this remarkable journey, we were tasked with crafting an unparalleled hydraulic scale model for the new facility – a facility dedicated to the critical mission of vaccine manufacturing. It was an honour to work with Serum Institute of India, the world's largest manufacturer of vaccines, as they lead the charge in providing life-saving solutions on a global scale. Our team's precision and creativity breathed life into this model, showcasing not only the architectural brilliance but also presenting a magnificent vision of the future. The facility, with its cutting-edge infrastructure, became a symbol of hope and progress, reinforcing Serum Institute's commitment to serving humanity and safeguarding public health. It was an experience that merged the realms of science, technology, and humanity, reminding us of the monumental importance of their efforts in creating a healthier, safer world.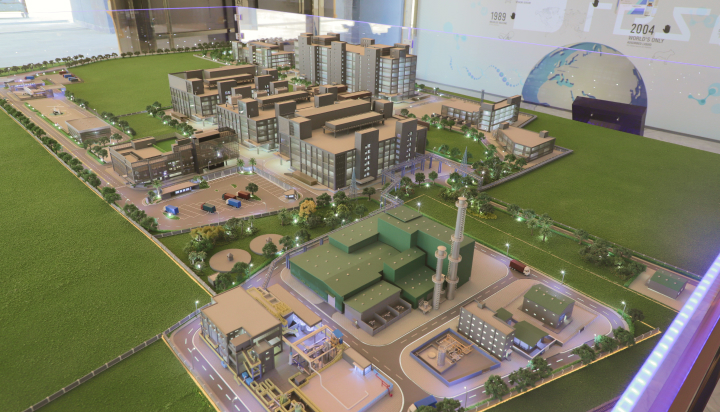 Sparrow Interactive collaborated with Serum Institute of India, creating a hydraulic scale model and touch-controlled interactive wall, celebrated by Prime Minister Modi, showcasing vaccine manufacturing excellence and a brighter future.
Ashish Mahajan
Sparrow Interactive
A Shared Vision for Progress: The Prime Minister's Visit
During the momentous visit of Prime Minister Narendra Modi, the serendipity of events showcased the seamless convergence of Sparrow Interactive's vision and Serum Institute's mission. The PM's tour allowed him to personally review the impressive manufacturing process of the COVID-19 vaccine through the interactive wall installation, among other significant developments. He interacted with the brilliant minds behind the scenes and explored the state-of-the-art facility, appreciating the strides taken in vaccine manufacturing.
Our collaboration with Serum Institute of India stands as a testament to ingenuity and unwavering commitment to transformative projects. As we witnessed the Prime Minister's visit and the accolades received, we took immense pride in our contributions to the groundbreaking achievements at Serum Institute. Through an innovative hydraulic scale model and an awe-inspiring interactive wall projection, we celebrated Serum Institute's remarkable journey of excellence in healthcare and vaccine manufacturing. This remarkable partnership exemplifies our shared vision for a brighter, healthier future, and we are honoured to have played a part in Serum Institute's momentous strides towards progress.